Mission Neighborhood Resource Center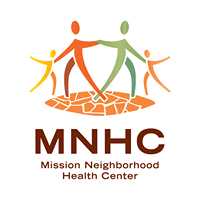 Credit: Mission Neighborhood Resource Center
Contact
Street Address:
165 Capp St.
San Francisco, CA - 94110
Open Google Maps
Phone:
(415) 552-3870
Email:
info@mnhc.org
Website:
Email:
https://www.mnhc.org/donate
Opening Hours
Mission Neighborhood Resource Center ' hours of operation
Tuesday
8:00 AM - 5:00 PM
Wednesday
8:00 AM - 5:00 PM
Thursday
8:00 AM - 5:00 PM
Description
Please visit Mission Neighborhood Resource Center 's website or call them to confirm the hours of operation and/or services listed on this website are still available.
They provide access to bathrooms, showers, and laundry services.

Other Services:
Space during the day
Peer counseling
Case management
Shelter reservations
Lockers
Community building activities

Counties served: San Francisco
Attention!
The description above may have been submitted by the facilities manager at Mission Neighborhood Resource Center or by a user contributor like you. If you are aware of any copyright infringement, please contact us.
Related Posts:
Questions & Answers
Help others like you find out more about Mission Neighborhood Resource Center . Do you know the answers to any of these questions? Contribute now and help others like you.
Q. How many showers are there at this location?
Q. Is there a fee to use the showers?
Q. Are the facilities safe and clean?