Flying J Travel Plaza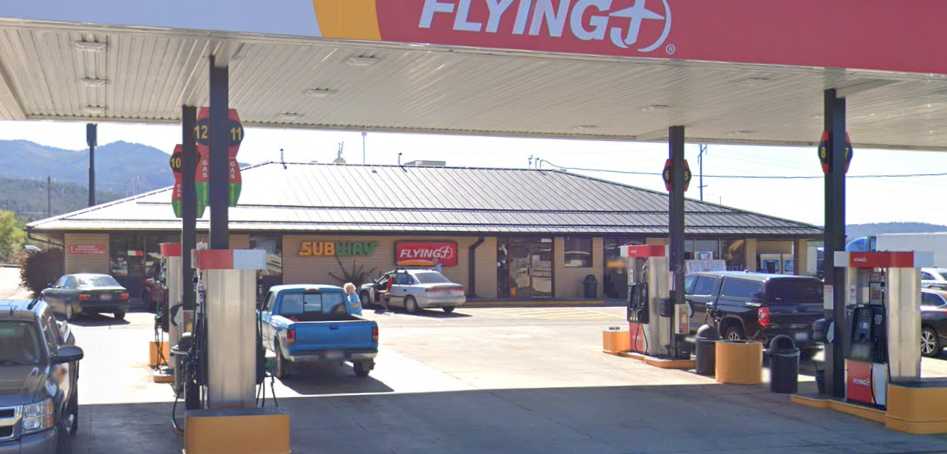 Credit: Flying J Travel Plaza
Contact
Street Address:
3636 W. 5th Avenue
Post Falls, ID - 83854
Open Google Maps
Phone:
(208) 773-0593
Fax:
(208) 773-0404
Opening Hours
Flying J Travel Plaza' hours of operation
Tuesday
9:00 AM - 5:00 PM
Wednesday
9:00 AM - 5:00 PM
Thursday
9:00 AM - 5:00 PM
Description
Please visit Flying J Travel Plaza's website or call them to confirm the hours of operation and/or services listed on this website are still available.
Related Posts:
Questions & Answers
Help others like you find out more about Flying J Travel Plaza. Do you know the answers to any of these questions? Contribute now and help others like you.
Q. How many showers are there at this location?
8 total showers and the cost is 12 dollars. I would recommend bringing your own towel, soap and get a pair of shower shoes, because you just never know what you could contract in a heavily frequented public place especially a truck stop.

May 21, 2022
Q. Is there a fee to use the showers?
12 bucks but inflation could have caused this price to go up.

May 21, 2022
Q. Are the facilities safe and clean?
Yes, both, but that doesn't mean a person couldn't contract somethin. I would suggest exercising caution.

May 21, 2022