Dalton?s Greater Works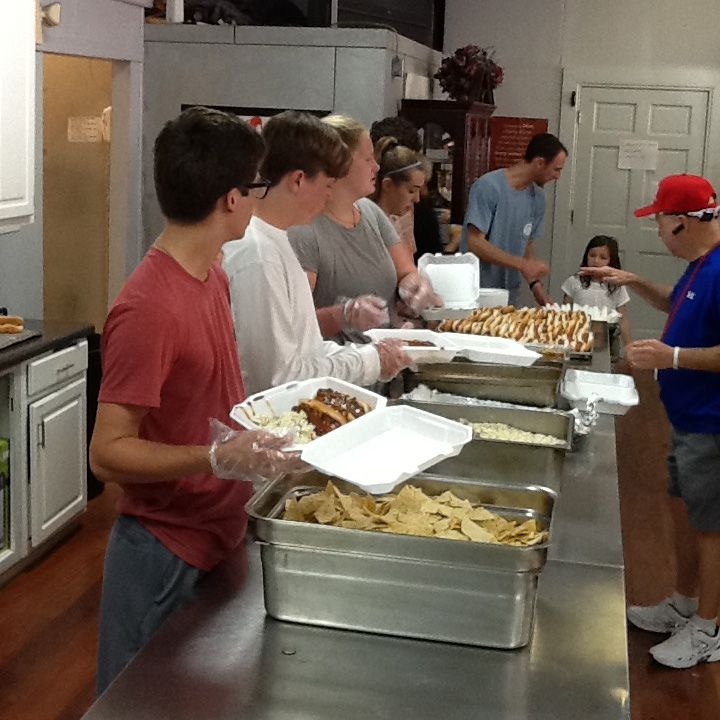 Credit: Dalton?s Greater Works
Contact
Street Address:
1001 S Thornton Ave
Dalton, GA - 30720
Open Google Maps
Phone:
(706) 529-3757
Email:
daltonsgreaterworks@outlook.com
Website:
Description
Please visit Dalton?s Greater Works's website or call them to confirm the hours of operation and/or services listed on this website are still available.
Shower, Laundry day Monday-Thursday 10-2pm
We provide 50-60 men and women with showers, clean clothing to those in need, and a couple meals a week in our new facility.
Our staff of volunteer serve hot meals on Sunday mornings and Tuesday nights. Laundry facilities and showers with soap, shampoo and towels available in our day center. We have started a computer center to help with job searches and resume preparation. Using the Clients Choice Model, Greater Works has a client choice food pantry, supplemented by our on-site garden, and clothing store. More importantly, our volunteers are people who listen and treat these individuals with the respect to everyone.

We also offer additional resources and referrals to other services.




Counties served: Whitfield
Attention!
The description above may have been submitted by the facilities manager at Dalton?s Greater Works or by a user contributor like you. If you are aware of any copyright infringement, please contact us.
Questions & Answers
Help others like you find out more about Dalton?s Greater Works. Do you know the answers to any of these questions? Contribute now and help others like you.
Q. How many showers are there at this location?
Q. Is there a fee to use the showers?
Q. Are the facilities safe and clean?